Thoughts on Possible & Adventure

This was taken on my last day working in PA. The colleague with me wanted to get her picture taken on the log and after I shot a few of her I thought that perhaps I should go. I was leery at first because Chris will tell you that I am accident prone. It runs in my immediate family; we drop things, fall, slip, trip all the time. I just saw myself getting on this log and sliding right off and into the creek and subsequently being soaking wet for the hike back to the car.
So since this is the year of possible for me and now that I've kind of added a tag-line to the blog of "Live Adventurously", I went for it. The log was wet and a little slick but I sat down and scooted slowly towards the middle. Had it been summer this would have been a perfect place to jump down into the water after.
I had a chance this summer to swim across the Neches River in the Big Thicket and I didn't take it. I really should have, it was hot and the tannin rich, muddied water was perfect for cooling off. After seeing this log I thought of that moment, of not taking the time to do something a little out of my comfort zone, and decided to go for it. Of course I took all electronic equipment off of me just in case the whole thing went south, but it didn't.
Now that we're nearing down to the last two months of 2011 I was wondering what I have done that is Possible for my word this year. The Florida Trail. Some interesting trekking situations in the Big Thicket. Choosing a job and moving. I probably haven't utilized this word to its full potential, sometimes I refer back to adventure instead.
In the next two months I will see about making several things possible. Actually doing Nanowrimo on something I've already started writing and need to make significant progress on. Actively working on updating our photography site and getting better at trying to find potential portrait clients. This is something I've said before but it seems I kept being thrown curveballs and was unable to really make that a possible situation. I need to make possible some better communication with friends and keeping in contact with many of them. Of course that is a two way street, there's only so much I can do. In this age of social media everyone seems much more disconnected.
So, we'll see how possible works out for the rest of the year and will ruminate on next years word.
Speaking of next year, how is it nearly 2012? Chris and I were just talking about a geocaching event The Florida Finders Fest, and we won the first one with our friends team FootTrax. That was six years ago. That was the very same weekend that we drove back from North-Central Florida down to our place in Broward county, boarded up our windows and bunkered down for Hurricane Wilma. Earlier in the weekend they weren't sure where it was going and only that morning we drove back did we know for sure it was going to come across Florida at Chokoloskee and sweep across Florida to Broward county.

See, here's a retro photo of us and our friends Chris and Sarah. Digging that face paint! Flickr tells me that was taken on our old digital camera that used to take a mini-cd to store the photos. Classic! Thought I couldn't find any Wilma shots but went to my old Photobucket account and got these.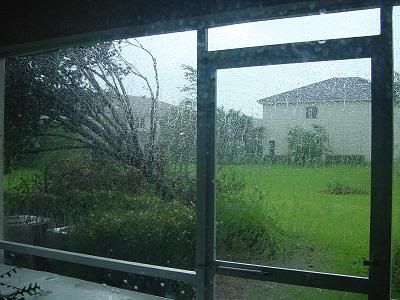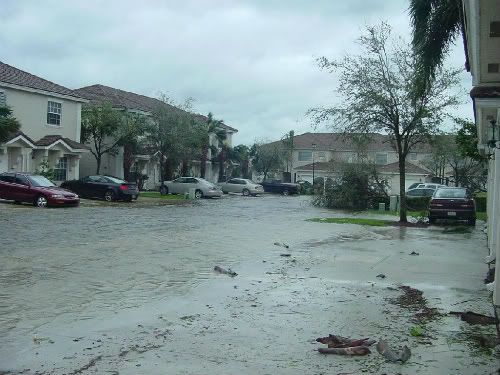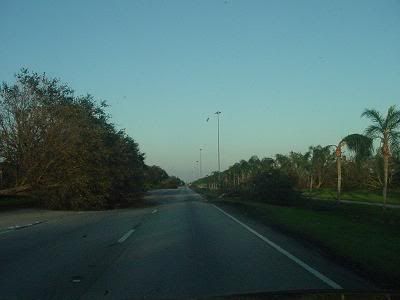 I'm not sure why I drove to work the next day but I did. A few other souls did too. Lots of trees in the roadway.
And because now this post has turned into a trip down memory lane:


When we started getting into orchids at our apartment in Miami. That vanda was my first one and I got it for my…24th birthday. It died within 6 months. We finally figured out how to keep orchids and then our collection grew. This is also the skinny-runner girl version of me. I kinda like my haircut—think I need to get it chopped off again. Ok, now that I went back and looked at that vanda, this is another vanda we got for $60 at an orchid show, a steal for this sized vanda. It ended up being like 8′ tall from roots to top of the plant by the time we sold it when we left Florida. It was monstrous!
Thanks for the memory lane tour—now I'm off to make some things Possible!